Pitchfork Cheddar
Regular price
Sale price
£6.00 GBP
Unit price
per
Sale
Sold out
A full bodied, dense and nutty raw Cheddar from Trethowan's Dairy in Somerset. Strong umami flavour that knocks the socks off all other cheddars!
This is clothbound with lard. They used to use a pitchfork to complete the process of cheddaring and there's where we get the famous name 'Pitchfork'! This is our favourite cheddar :)

(Unpasteurised and Animal Rennet)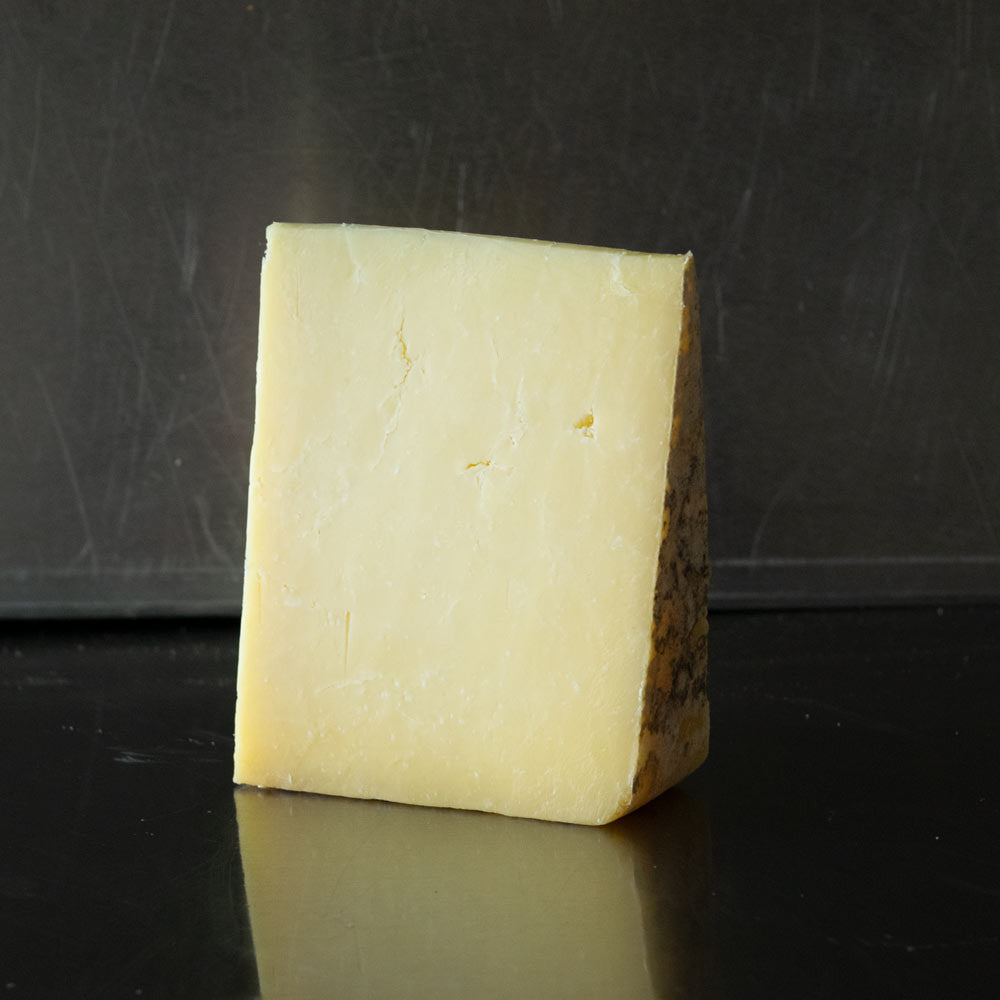 Pitchfork where have u been hiding all my life
This has to be 1 of the best strong cheddars I have tasted. Wookeyhole was always my go to strong cheese but not anymore. I love the way it starts off creamy then it hurts you at the back of your mouth with the most amazingly creamy yet strong salty flavour. Went well with every drink we tried it with ( it was a boozy afternoon;) even went well with tea and coffee. This is now my go to cheese defo my total fave now
Shipping

Free local shipping to Wimbledon, New Malden, Tooting, Colliers Wood and nearby.

Reduced shipping for London and Surrey.

£7 for postage further afield.

Free shipping for all UK locations if spending over £45

Delivery Date

Once your order has been placed you can get in touch to let us know.

- Your ideal delivery date

- If you have a safe place to leave the parcel

- Any allergen requests

- If you require a specific time for delivery or a same day delivery (subject to stock, either may incur a small fee)

Unless stated delivery will be within 5 working days subject to stock. If out of stock we will get in touch and can subsitute for a higher value similar item or refund. Full refunds available up to 24 hours before delivery.